Singapore's Most Admired Home Tuition Agent
Founded And Managed By Former Head Of Department At Top MOE School
Every year, parents and students trust Top Tutors to help their grades improve.
Of course, parents would first contact several tuition agencies to review and compare tutor profiles.
Ultimately, they would choose Top Tutors. We have built a very strong team of over 22,000+ qualified and experienced private tutors.
Thanks to parents' support, Top Tutors is Singapore's most admired tuition agency. Since 2006.
A Warm Welcome, from The Head of Administration, Top Tutors
Hello, I am Margaret
My team of experienced private tutors and professional tuition coordinators are looking forward to hearing from you!
Margaret Chew
Former HOD, top school in the Holland-Bukit Timah area
MA (UC Berkeley – Graduate School of Education)
MA (Imperial College London – Engineering)
MA (University of Chicago Urban Teacher Education Program)
Hire Responsible & Effective Tutors From Singapore's Most Admired Private Tuition Agent
We Are Not Able To Accept Any Tutor Registrations Through This Hire Tutors Form. Thank You
Achieve Jumps Of 2 To 3 Grades Within 2 Semesters
After Private Tuition Starts
Singapore's Most Trusted Tuition Agent
Over 22,000 carefully pre-screened MOE Teachers, Master's/PhD, Graduated/Undergraduate Private Tutors
Latest MOE syllabus
Learn effective and practical exam skills
Choose from 4 to 10 private tutor profiles. Within 24 hours after telling us the qualifications you want in your tutor. Top Tutors is Singapore's most professional & efficient tuition agent
All of our home tutors have proven track records of improving their students' grades 
They each have between 2 to 30 years of tuition experience
Unproductive private tutors are excluded from our database
Top Scoring Students Are Our Clients
Do You Need Private Tuition?
Every year, the curriculum and exam requirements get more and more complex
Still, there are students in your class or cohort who manage to score almost perfect grades
Many of these students are clients of Top Tutors, the most dependable tuition agent in Singapore
You Can Expect Grade Jumps
Some of these students were already scoring well and needed an expert mentor to help them maintain their 90+ marks, year after year

Other students were barely passing, and then managed to achieve 3 grade jumps

A number of our students were scoring 30+ marks and their grades subsequently improved to consistent Cs and Bs
Are you having trouble learning the topics taught in class?
Can you focus when you are studying in a big group?
Are you too shy to ask questions in a class?
Are your grades below average or below your expectations?
Is your school teacher giving you insufficient attention when you have questions?
Do you have specific areas to improve upon?
Is the tuition centre too far from your home?
Do you need last-minute help for your exams and assignments?
Are you worried that your grades will not be good enough for the school/university of your choice?
Did you wake up this morning knowing that you need a home tutor who has sound knowledge of the subject syllabus and exam requirements?
Our Experience As Singapore's Top Tuition Agent
Tutors must have scored a distinction in the subject they are teaching, before we consider showing their profile to you
Our private tuition teachers each specialize in different subjects, and some regularly teach two or three subjects
Combined with an ability to teach and backed by a track record of helping their students achieve A's, you can be confident that you too will see grade improvements
Top Tutors is Singapore's most popular private tuition agency. Annually, we match students with their ideal tutor 
Many years ago, we had seen for ourselves that when a tutor teaches the student the wrong information (because the tutor is not really competent), the chances of the student's grades improving are very slim
We do not want to take risks with your grades
Good Tutors Were Not Average Students
Experienced And Qualified Tuition Coordinators
Some parents might think that as long as they have someone come to their home to guide their child, that the student's grades will stabilize or improve
The reality (that all MOE teachers know) is that the most crucial factor that determines whether your child is able to achieve better grades is: does the tutor teach the correct content?
Top Tutors does not show profiles of tutors who did not score A's in the subject(s) they teach
This is important because this means that Top Tutors has unparalleled experience in knowing which of our tutors truly understand the MOE syllabus, knows the latest marking/exam requirements, and can teach proven studying & knowledge-application techniques
It's a great partnership: you know your child best, while we know our top-performing tutors best
Start Private Tuition Tomorrow
Professional Tutor Matching, By Singapore's Top Tuition Agent
Our large database of reliable private tutors means that we can very quickly match you with a professional tutor that suits your unique requirements
You might even be able to start your first lesson as early as tomorrow! 
Each of our full-time coordinators has several years of success in tutor matching, and had graduated from NUS, NTU or SMU
Some of us have taught at MOE schools
Collectively, we have accumulated almost 100 years of experience in the tuition industry in Singapore
WE ARE FAST, EFFECTIVE AND JUST SIMPLY BETTER
Singapore's Most Popular Tuition Agent
The Largest Team Of Experienced Home Tutors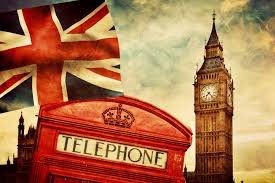 English Tuition

Literature Tuition 

Chinese Tuition

General Paper Tuition
Science Tuition

Mathematics Tuition

Chemistry Tuition

Biology Tuition

Physics Tuition

Accounting Tuition
Social Studies Tuition

Geography Tuition

History Tuition

Economics Tuition
Best Private Tuition Agent In Singapore
Our Accurate Match method is designed specifically for the parent and student who do not want to leave finding a good home tutor to "luck".
Or worse, to a low-end, entry-level computerized tutor matching system because the tuition coordinator is too lazy to make the effort to do a thorough and appropriate search.
Accurate Match was specially developed for Top Tutors by one of our founders, who was a partner at one of the world's most successful and elite headhunting firms – which places board members and C-level executives (CEO, Chief Training Officer, etc) in the world's largest multi-national companies and banks.
We harness state-of-the-art technology, to carefully search through our large, extensive database of private tuition teachers. We then meticulously interview each qualified candidate for suitability, before we show you between 4 to 10 tutor profiles.
With Top Tutors, you can select from the best tutors available in Singapore.
Reason We Are The Most Popular Tuition Agent
Through this distinctive method of selecting only the top-performing tutors whose tutoring strengths are exactly what parents and students are seeking for their learning needs, we grew to be the top tuition agency in Singapore.
Our proven methodology to interview and shortlist only the most accomplished tutors for each unique assignment we accept has enabled students' grades to quickly and sustainably improve.
And when students' grades improve, our clients ask us to recommend tutors for more subjects for them, their relatives and their colleagues.
Tuition agent With Over 22,000+ Tutors For All Subjects, All Levels And MOE Exams
Top Tutors is Singapore's leading tuition agency
Our experienced & Dependable tutors are specialists and experts in these subjects:
Primary School Tuition / Gifted Education Programme
Secondary School Tuition / Express / Normal Academic
Integrated Programme / International Baccalaureate
Junior College Tuition / H1, H2, H3
Polytechnic Modules
University Modules
Math/Math-Related Subjects
Mathematics Tuition
Elementary Mathematics Tuition
Additional Mathematics Tuition
Principles Of Accounting Tuition
PSLE Tuition
GCE O Level Tuition
GCE A Level Tuition
IB Diploma
English Tuition
Literature Tuition
General Paper Tuition
Chinese Tuition
Malay Tuition
Tamil Tuition
Science Tuition
Physics Tuition
Chemistry Tuition
Biology Tuition
Combined Science Tuition
History Tuition
Geography Tuition
Social Studies Tuition
Economics Tuition
the Private tutors that we Shortlist for you have proven track records of helping their students' grades improve. Fast.
These specialist home tutors are able to correct errors on the spot, and to guide you to the correct ways to answer the difficult questions.
Our strict requirement before we show tutor profiles to our clients is that our tutors themselves must have scored distinctions in the subjects they now teach – when they attended primary school, secondary school, junior college and/or university.
The emphasis really is that THE CORRECT CONTENT MUST BE TAUGHT SO THAT THE STUDENTS ARE ABLE TO ANSWER THE FULL RANGE OF EASY AND DIFFICULT EXAM QUESTIONS.
Only qualified and professional tutors are able to do this, consistently.
Responsible, committed, successful tutors